If you are a fan of Fleetwood Mac, the movie Almost Famous, or really anything about the 70s rock era then this book is perfect for you.
The New York Times Bestseller Daisy Jones and the Six by Taylor Jenkins Reid is a story of a band in the 70s that quickly rose to fame and their eventual fallout. And now with the release of the Amazon original series on March 3, this is everything you need to know.
Modeled off of real-life rockstars of the time, this story is not just about a claim to fame and the mysterious breakup that followed. No one knows the real story behind the fall of this beloved band that was at the height of its popularity until now. It is a story about self-discovery, relationships, hardships, heartbreak, and dedication that is wonderfully told making readers feel as if this was a real band (trust me, I wish it was).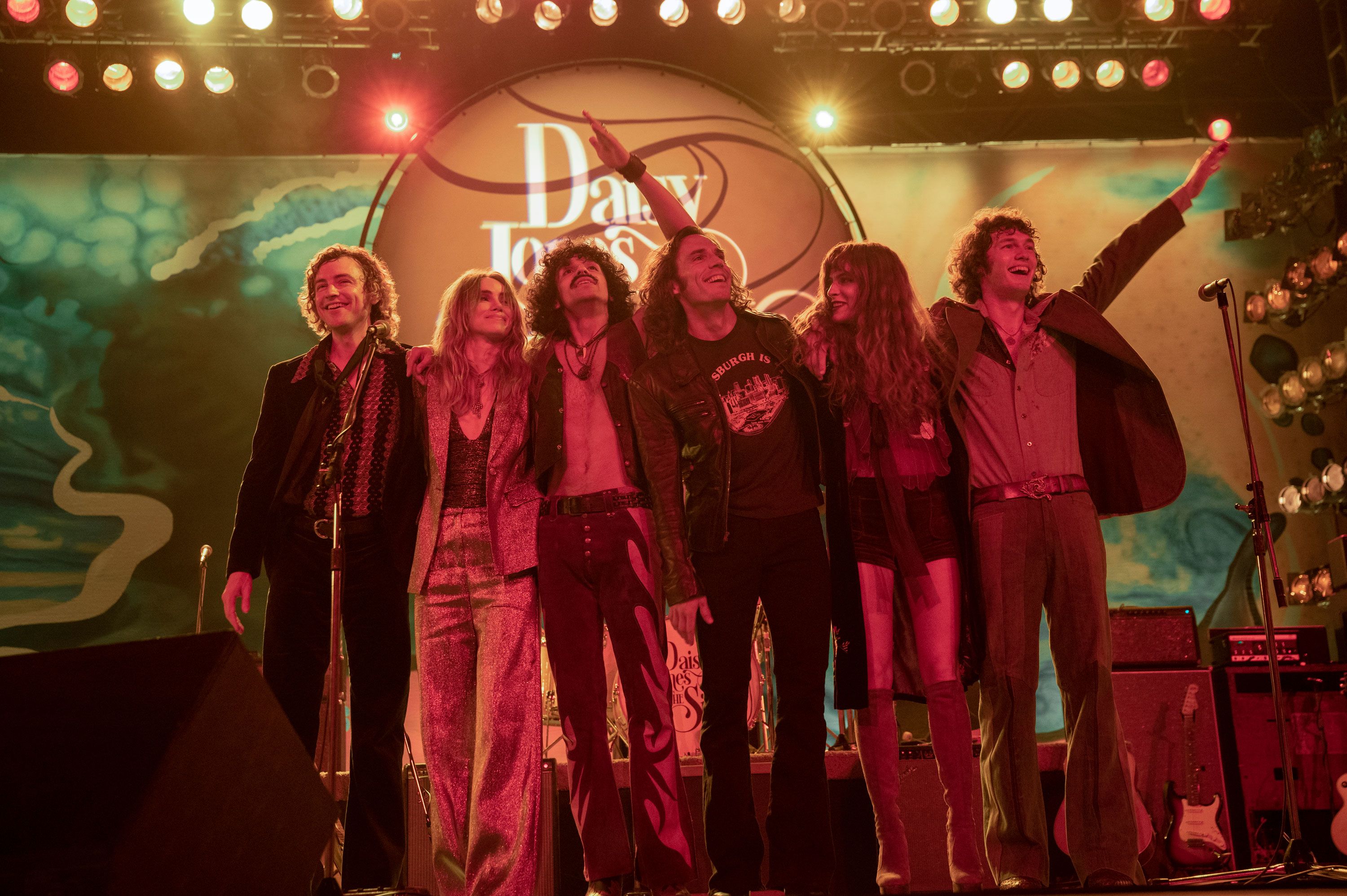 We are hearing the story of the band from each of the members separately as well as significant others and other important characters in a documentary/interview style many years after their breakup. We mostly hear from the band members (Daisy Jones (lead singer), Billy Dunne (lead singer), Karen Sirko (keyboardist), Graham Dunne (lead guitarist), Pete Loving (bassist), Eddie loving (rhythm guitarist), and Warren Rhodes (drummer).
There is not much I can say that wouldn't spoil characters or their connections which I want everyone who hasn't read the book to learn on their own. But I can tell you that these are very complex characters, each with an authentic storyline that helps draw this perfect picture of who they are. There is so much to learn about each one of them and I am excited about how they will choose to portray that in the series.
Another thing that everyone should be looking forward to is the music. In the book, the band only releases one album called "Aurora" which hits the top of the charts. For the series, they recreated the entire album for fans to be able to get a real feel for what their music would have sounded like. The likes of Pheobe Bridgers, Marcus Mumford, and Blake Mills (producer for Fiona Apple and John Legend) all accredited on the fictional band's albums.
We've also created our own playlist based on the book! Check it out!
Needless to say, there is so much to look forward to from a killer soundtrack, to an amazing cast, to even a beautiful story that I feel will capture so many viewers. And, the effect that this show might have on bringing back some parts of 70s culture I feel is inevitable. Now if you were planning on binge-watching the show all at once that sadly will have to be put off until March 24 because Amazon will only release 2-3 episodes every Friday. So buckle up because you're in for a very exciting month!